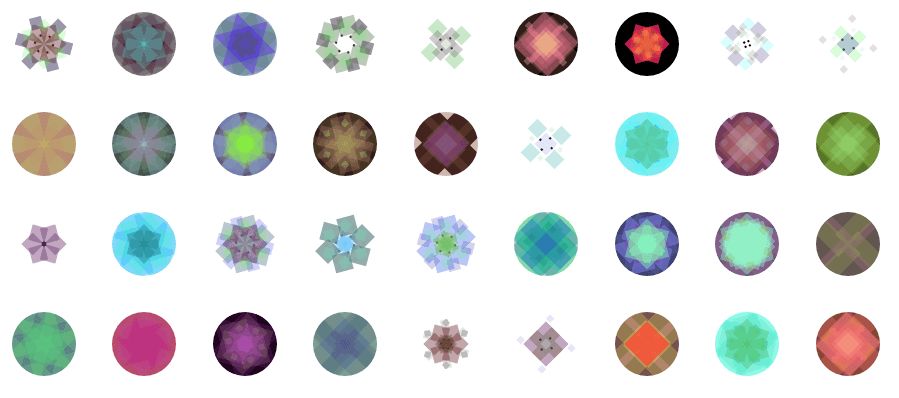 This is a generator of avatars (I created it for one of my answers on toster.ru). Codepen and Brooklyn United teams liked it.
See the Pen Unique Avatars Generator by Ivan Bogachev (@sfi0zy) on CodePen.
Update: The generator is now available on GitHub and NPM as a standalone library - sfi0zy.github.io/dev/ucavatar.